Meet our donors
We thank all our planned-gift donors for their generous support. Here are some of their stories.
Giving That Transcends Generations - Santiago Medina, MPH '97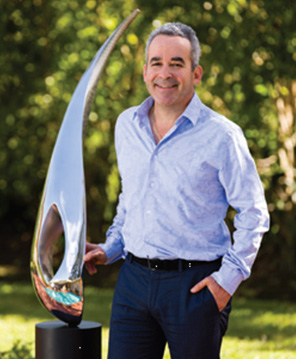 Santiago Medina, MPH '97, should be considered a Renaissance man. Not only does he have an active family and a busy practice as a pediatric neuroradiologist, in addition to presenting at major professional meetings and writing books on evidence-based imaging, he is also an accomplished sculptor and painter with studios in Miami, Italy, and Colombia. Recently, Legacy Matters met with Santiago to learn about his legacy gift to the Harvard T.H. Chan School of Public Health, what drives his love of medicine and art, and how those two passions enhance his life.
---
Shih-Ho Lue, MPH '08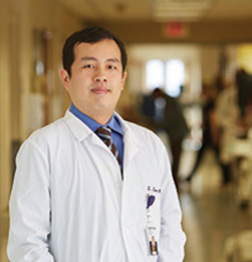 Shih-Ho Lue, MPH '08, has had a strong interest in clinical research since he was a medical student in Taiwan. In fact, he decided to pursue his MPH at the Harvard T.H. Chan School of Public Health because he wanted to learn more about quantitative methods and "big data."
---
Nearly Fifty Years Later and Still Learning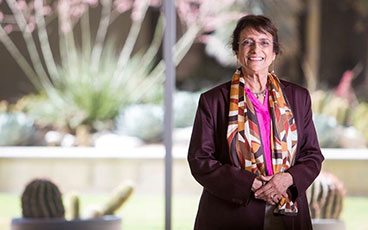 The odds were stacked against her. Although she graduated from medical school in India in a class of about 40 percent women, women made up only 4 percent of medical students in the U.S. when Hasi Majumdar Venkatachalam, MD, MPH '68, came here for her internal medicine residency in 1965.
---
Giving Back Gives His Life Greater Depth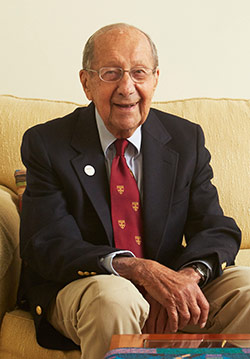 "A high point in my life was when I was accepted by Harvard when I was sixteen. The opportunity for an extraordinary education undoubtedly changed my life."
– Dr. Joseph M. Miller, AB '42, MD '45, MPH '60
---
Life Affirming Lessons from Harvard T. H. Chan School of Public Health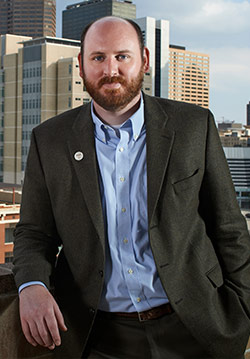 "I was drawn to the 1913 Society's mission to aid the School of Public Health through the long-term visions of its members. Future Harvard students will surely be affected by the 1913 Society's efforts for numerous generations to come."
– Dr. Christopher James Ronk, SM '08, SD '10
---
The Patient Doctor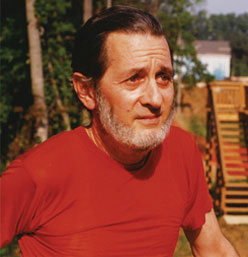 Stanley P. Bohrer, MD '58, MPH '75, is a physician and 1913 Society member whose career has taken him around the world, introduced him to cultures he embraced, and imbued him with an appreciation for what the Harvard T.H. Chan School of Public Health stands for. Stanley has provided a testamentary endowed fellowship for scholars studying at the Harvard Chan School. We met with him in Winston-Salem, North Carolina, where he is professor emeritus at Wake Forest University School of Medicine, to find out more about his work and his philanthropy.
---
From the New Chair of the 1913 Society, Professor Barry R. Bloom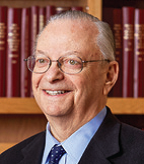 "When Dean Frenk asked if I would be willing to chair the 1913 Society, I told him I would be delighted to do so. I view it as a priority to recognize this auspicious group of donors and to help others learn how easy it is to support the Harvard Chan School and get a return on your investment. I'm a living example."
---
Edward Green - Giving Others the Opportunity of a Lifetime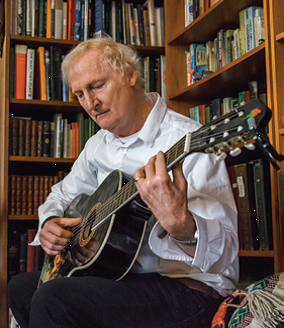 Edward Crocker Green, PDS '02, admits he was a rebellious kid. He learned to ride horses and bicycles while a youngster living in Sweden, read books under the covers after "lights out" in boarding school, and hung out with the most independent-minded (and most badly behaved) kids in his high school class in Seoul, Korea. Since his father was in the foreign service, Ted was well traveled and lived in several different countries before attending college.
---
Fong Wang Clow, SM '86, SD '89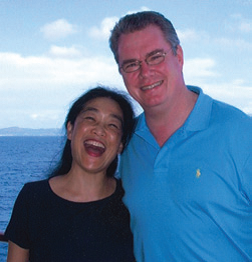 Fong Wang Clow, SM '86, SD '89, came to the School a long way from China's countryside, where she planted and harvested rice by hand in leech-infested fields and worked as a barefoot doctor doing her best to handle the medical needs of her village during the Cultural Revolution. She had learned both Eastern and Western medicine from her mother.
---
Mike Donatelli, AB '79, JD '81, and Evelyn Donatelli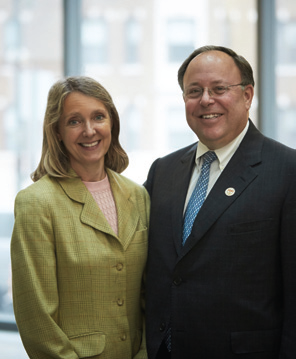 photo by Kent Dayton
"A charitable lead trust is an invaluable way to give the Harvard Chan School needed cash 'up front.' You give Harvard at least $1 million, they invest it and give the School 5 percent of that for a set number of years (usually 10), and then the trust matures back to you, or your children or grandchildren." –Mike Donatelli, AB '79, JD '81, and Evelyn Donatelli
---
Vice Chair of the 1913 Society Timothy Johnson, M.D., MPH '76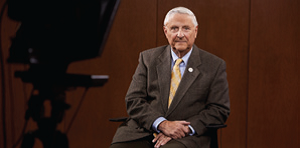 Timothy Johnson is one of the nation's leading medical communicators of health care information. As former Chief Medical Editor for ABC News for 25 years, Johnson provided on-air medical analysis for "Good Morning America," "World News," "Nightline" and "20/20." He graduated summa cum laude from Albany Medical College and holds a master's degree in public health from the Harvard T.H. Chan School of Public Health. He has published extensively, received numerous awards, and served on the faculty at Harvard Medical School and the staff of Massachusetts General Hospital. Most recently, Johnson has been teaching a course at the Harvard Chan School on Interaction with the Media.
---
The Business of Giving to Public Health - Prudence PhD'71 and William M. Crozier MBA'63, EXED'94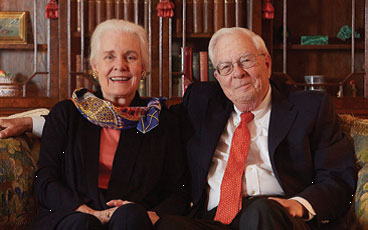 A devoted couple for 50 years, Prudence and Bill Crozier have always been concerned about the greater good. One cause that is particularly important to the Croziers is public health, which is why they recently established two gift annuities to support the Harvard T.H. Chan School of Public Health.